We all love good thriller shows and now we have one streaming that has become highly popular in a very short span of time. Sacred games, a series based on the novel by Subash Chandra by the same name is directed by Anurag Kashyap and Vikramaditya Motwane. The series started on the 6th of July and primarily focuses on a Sikh cop namely Sartaj Singh, played by Saif Ali Khan with the antagonist, Nawazuddin Siddiqui who plays the role of Ganesh Gaitonde. The show also has many other proficient actors including Radhika Apte who is seen in the series as a RAW agent. An honest cop trying to get hold of the criminal overlord makes it extremely interesting to watch. The show has been shot in Mumbai and the cameras make us realize perfectly the fast life of the city. It has a total of eight episodes with the running time of approximately an hour each. This clubbed with sassy dialogue exchange, on-point music, strong narration along with groundbreaking performances of actors makes it totally worthy of your time.

The series has introduced the element of mystery and thrill since the beginning as it opens where a phone call is received by Sartaj Singh from Ganesh Gaitonde where he tells him that everyone is going to die in 25 days. This creates suspense and an aura of thrill which in turn leads you to binge watch the entire series at a stretch.

A come back for Saif Ali Khan?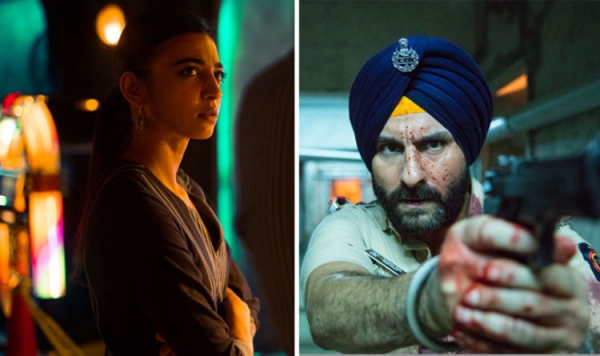 The actor who has not been a part of many hit films for quite some time on the box office delivers the dynamic role of the Sikh cop and totally serves justice to the role. The mediocre cop is constantly struggling between right and wrong which eventually leads to the development of the character as well as the plot. Saif's latest movies like Rangoon, Chef or Kaalakaandi have not proven to be successful at the box office which makes us ask the question- will sacred games serve as a game changer for the Nawab?

Nawazuddin Siddiqui- simply perfect!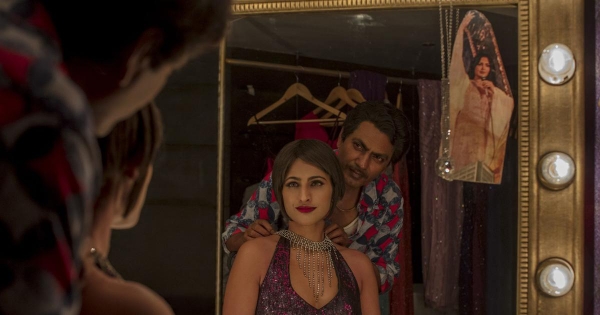 We all are familiar with this actor's magnificent acting skills and Sacred Games has once again proved why Nawaz today is regarded as one of the most versatile actors of Bollywood. The name enough attracts the crowd because who doesn't love to watch this actor in a negative role? He plays the role of Ganesh Gaitonde, a gangster who thinks of himself as the god (well, sometimes) with such intensity that it leaves you flummoxed.
Apart from these seasoned actors, Radhika Apte makes a very strong appearance on screen as a RAW agent. She is also shown to be a victim of the patriarchal male society where she is constantly underestimated because of her gender and this something we see her trying to fight constantly along with crime in Sacred Games which might add a hint of women empowerment as well.

The plot of this show is absolutely raw and does not seem to censor the truth which might be the first for any Indian web series. Bold scenes and vulgar language brings about the truth in the series which the directors Anurag and Vikramaditya are trying to convey. Not only does it show the dirty gangster life it also portrays uncut religious angles which have been incorporated in the series to make it more realistic. The show does not seem to lose the thrill even for a minute which in turn keeps you glued to your screens throughout.

Apart from the Indian audience going crazy for this series it has also been praised by Mike Hale in the New York Times. Hale wrote "Sacred Games," opens the latest front in Netflix's international campaign: India, offering both a vast pool of potential subscribers and an entertainment industry with global appeal.

An array of future Indian projects has been publicized, but for starters, Netflix has chosen a production from the same genre as a previous success, the American-Colombian "Narcos." A gangster saga with a history lesson is apparently the best algorithm for cross-cultural success.

"Sacred Games" doesn't feel generic, though. Energetic and entertaining, if not entirely satisfying (four of eight episodes were available for review), it toggles between stylized melodrama and loose-limbed satire — hewing, perhaps a little too closely, to the structure of Mr. Chandra's sprawling novel."

In conclusion, it can be said that this series is possibly one of the best original Indian web series on Netflix which is totally worth the hype. So this weekend binge-watch the entire series and make sure you tell us in the comments below how you felt about the crime-thriller.

Stay tuned for more.