Saifeena's son Taimur's recent picture is going viral all over the internet
Nowadays one can witnessed, web world is profusely showered with famous cute little bundles of joy. Yes, we are talking about the new born star kids who are ruling the social media immediately after their birth, thanks to their celebrity parents. Everyone waited for Abram Khan's media appearance and he has become the apple of everyone's eyes. Shahid Kapoor couldn't stop himself from sharing the first picture of daughter 'Misha' which left everyone in awe of her beauty. And now photograph of Kareena Kapoor Khan and Saif Ali Khan's son, 'Taimur Ali Khan' has started doing the rounds on social media and spread like wild fire. The picture was apparently Saif's whatsapp display picture and now baby Taimur is all over the internet.
The little boy indeed is a prince with the innocent face, grey eyes, blonde hair and his mother's signature pout. After seeing the photograph, we can truly believe why Kareena said that her son is the most handsome man on this side of the equator. He is indeed the most beautiful baby.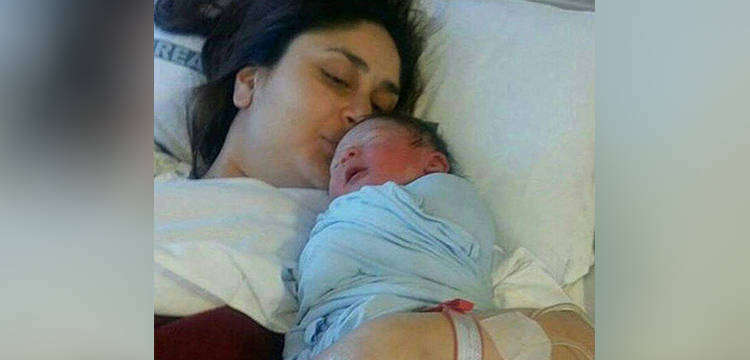 Born on 20th December,2016, Taimur Ali Khan now looks pretty different from his first picture that was shared by his family. The young Nawab is gaining all the attention since his birth and has a pretty huge fan following. His recent picture surely depicts a superstar in the making!
Taimur can be called a celebrity by birth because just few hours after his birth his name started trending on social networking websites. His name 'Taimur' created a fuss on social media which was perceived as anti-national as a Mughal invader named 'Timur Khan' raided India and was considered to be a ruthless king. However, Saif later clarified that his son's name is not 'Timur' but 'Taimur' which means Iron. Both Kareena and Saif wanted their baby to be called as 'Taimur Ali Khan'.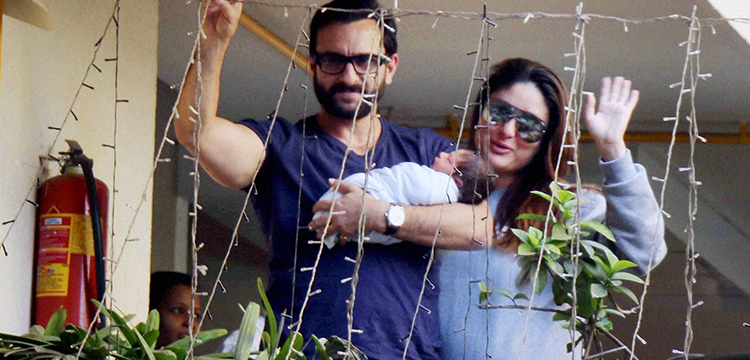 Kareena had beautifully owned her pregnancy and currently enjoying every bit of her motherhood. During Lakme Fashion Week 2017, Bebo sizzled the ramp for Anita Dongre where revealed, "There are lot of responsibilities once you become a mother. You feel that your heart is not beating inside you but outside your body and that is the biggest responsibility. Both I and Saif always wanted this. We used to talk about all these things. Both of us see ourselves in Taimur and this is the most special thing."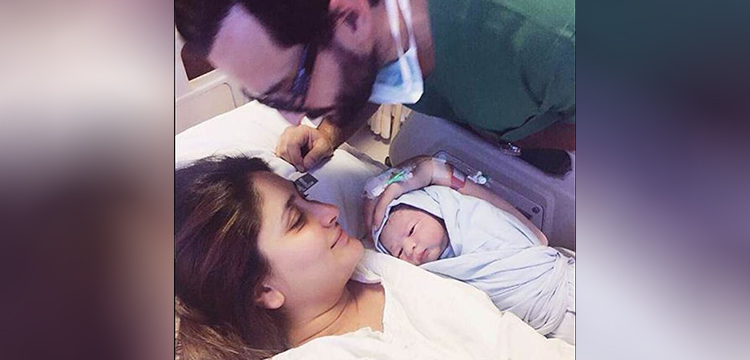 Taimur is Saif and Kareena's first child. Prior to this Saif has two children, Sara Ali Khan and Ibrahim Ali Khan with his first wife Amrita Singh. We are speechless with the flawless beauty and charm of Saifeena's heavenly blessed baby.