After many controversies, finally Sanjay Leela Bhansali's dream project 'Padmavat' is hitting the theatres on 25th January, 2018. The movie based on Queen of Chittorh, Padmavati has been in the news ever since its announcement, whether it's about the cast, hurdles faced during the shooting and now it's release. The main cause of trouble was due to the objection the movie faced from the Rajasthani Karni Sena for the said distortion of history, by the makers.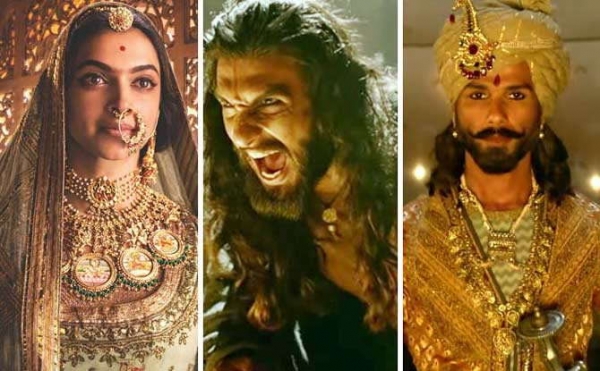 The movie was supposed to release on December 1st, 2017 but it was stalled when Jaipur Royals claimed that the Rani Padmini has been showcased in bad light and thus demanding ban on the movie. The director repeatedly denied such allegations. The shooting of the movie was disturbed twice, once in Jaipur and then in Kolhapur. But after much discussion and debates and multiple cuts, the censor board released the movie with the name being changed from 'Padmavati' to 'Padmavat'.
'Padmavat' starring Deepika Padukone, Shahid Kapoor and Ranveer Singh has garnered much hype even before its release. The story of Rajput Queen and Alauddin Khilji a ruthless emperor obsessed with her beauty is well known in Indian history.
The film is a visual treat just like other Bhansali movies, with its magnificent sets, impeccable star cast and melodious music. The movie's story can simply be defined as an brutal emperor's single minded obsession for one of the most beautiful woman which is beyond his reach. The casting is the highlight of the movie. Ranveer Singh receives highest point for his wicked, manipulative 'Khilji'. His look in the movie helped him gelled into his character effortlessly along with his splendid acting skills. Deepika Padukone as 'Padmavati' suits the bill perfectly with grace and poise. Shahid as 'Rana Ratan Singh' compliment's Deepika's 'Padamavati' easily.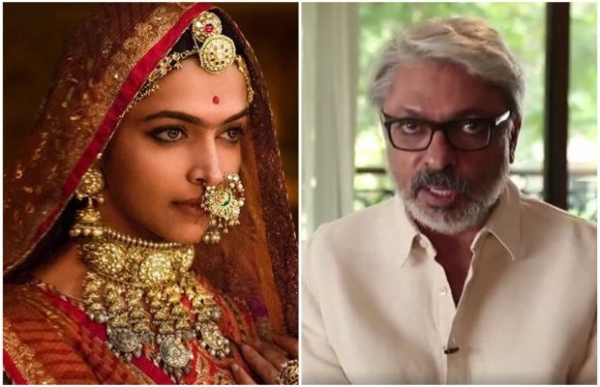 Though the movie buffs are eagerly waiting to view this epic drama, some states like Rajasthan, Madhya Pradesh, Gujrat, Uttar Pradesh and Haryana have banned the movie, which will definitely become a big drawback for the makers economically. After so many hurdles and difficulties, how the viewers will go to theatres and watch the movie is a big question that is facing everyone. Some theatres have decided not to screen the movie as precaution while those have agreed will be provided security by the government. Now the fate of this magnum opus lies in hands of the general public when the movie hits the theatre on January 25, 2018!