Radhika Apte surely knows how to keep in headlines. Be it slamming down journalists or going bold for the important scenes 'parched' and them even talking about them the actress seems to be one of the most reckless and courageous girls of B-town.
The actress recently came along with Rajkumar Rao on the TV show 'Vogue BFFs' hosted by Neha Dhupia. Neha indeed had some trick questions up her sleeve for Radhika but the actress's unrestrained responses were surely a proof how she is not afraid to speak her heart. She was questioned who is the most over-rated actor of Bollywood and while she showed a little hesitation, in the beginning, she clearly said 'Sushant Singh Rajput' not just this when she was asked which actor needs more of acting classes rather than the gym she immediately named 'Sooraj Pancholi'. The actress was indeed brutally honest during the entire show.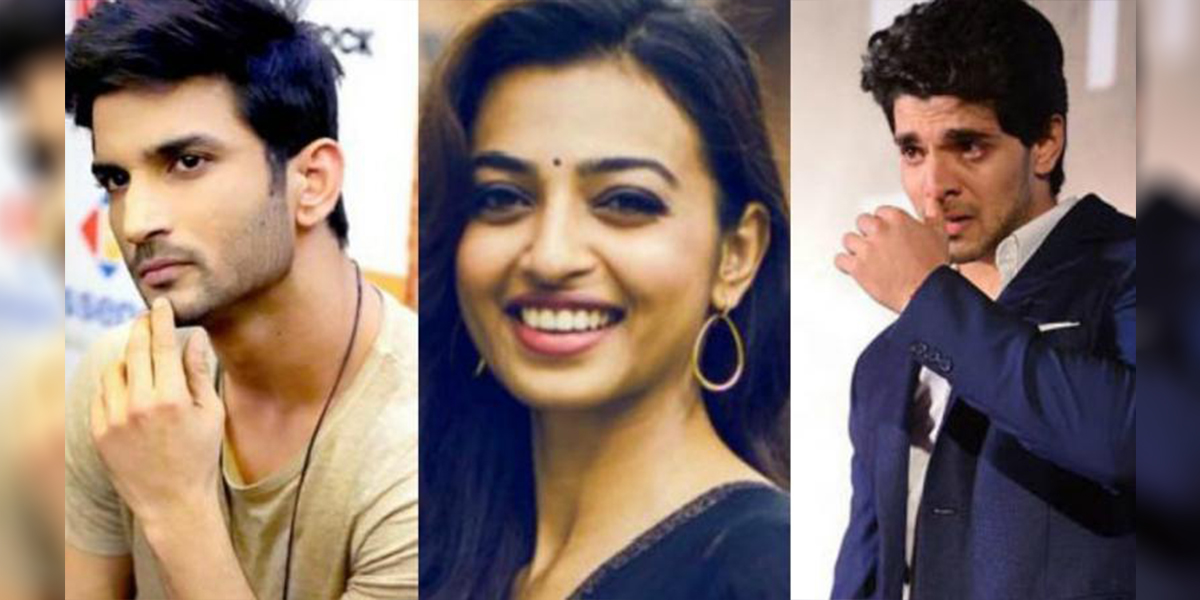 While on the other hand, Rajkumar Rao chose to play diplomatically and dodged most of the trick questions thrown at him. He instead chose to drink a chili shot rather than answering some question which might give him trouble later. Although poles apart both the actors maintain a strong bond of friendship which was visible in the show.
Radhika these days is busy for the promotion of her upcoming movie 'Padman' which stars Akshay Kumar and Sonam Kapoor. The movie is about the lack of awareness of menstrual hygiene in women amidst the rural parts of India. Radhika's role has been highly appreciated even though the trailers. About 'Padman' she said,
"Pad Man for me was a start-to-finish schedule. We stayed in Maheshwar for a month and wrapped it up with Akshay working eight hours a day which was amazing. It was all quick. With Bazaar we filmed all over Mumbai, every day we were on the move, and the film took time to complete. With big films you reach more people, that is the only difference."
She also has a film with Shriram Raghavan and a film with Dev Patel besides Anurag Kashyap's short film in line.
Stay tuned for more.