Since this 1920s the golden era of pens has started. Pens have different engravings and designs have become a display of wealth for a few as well. Not only these pens are now studded with gemstones and expensive metals to make them more luxurious. So here we bring you top 7 most expensive pens in the world (in no particular order) that will surely bedazzle you-
Fulgor Nucturnus by Tibaldi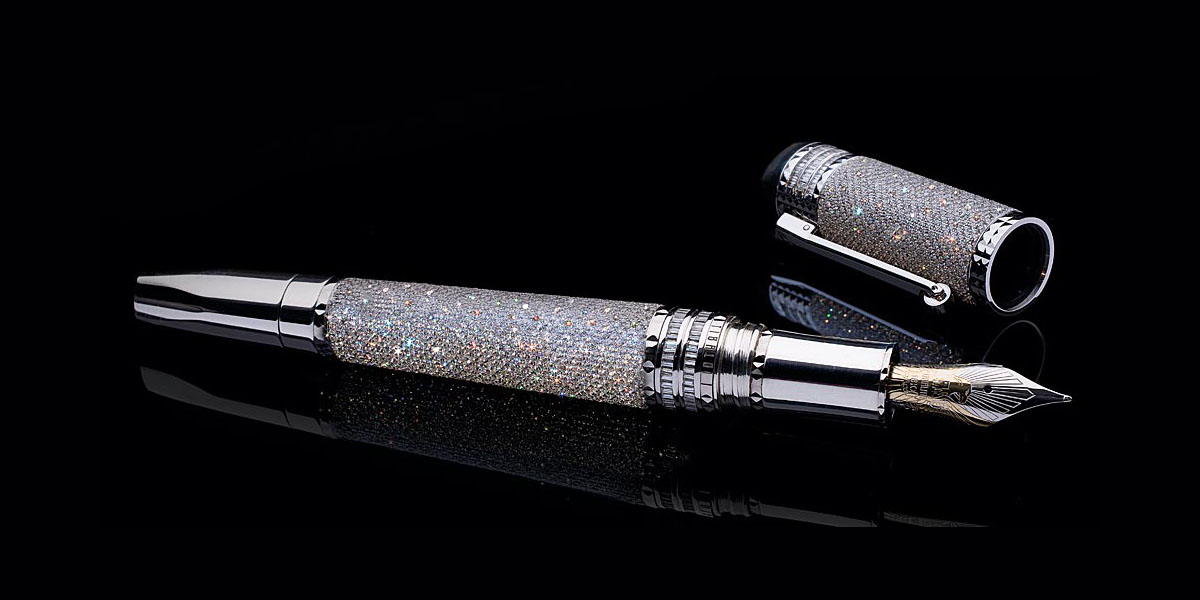 Made by the Florentine pen maker Tibaldi the pen costs a whopping $8 million. Entrusted with 945 black diamonds with 123 rubies this one is one of it's kind. It was sold for $8 million at a charity auction in Shanghai.
Diamante by Aurora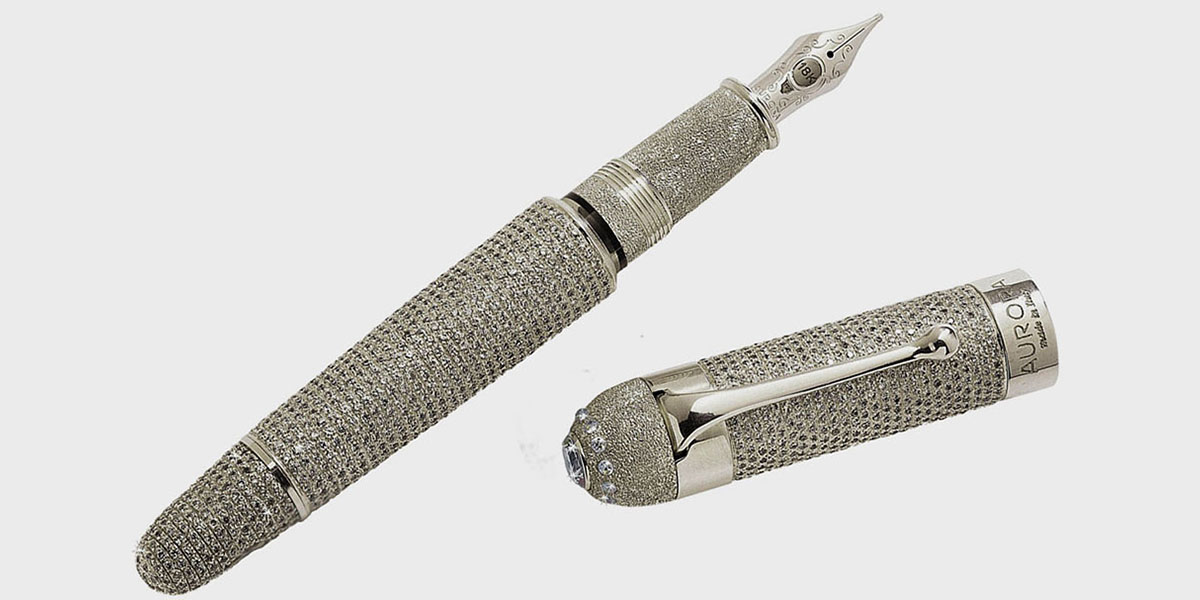 This luxurious pen is only crafted once a year. It is embellished with more than 30 carats of diamonds and of course, platinum barrel. Its nib is also made of 18-carat gold and is topped on with a larger diamond. It costs approximately $1.28 million.
Mont Blanc Boehme Royal Pen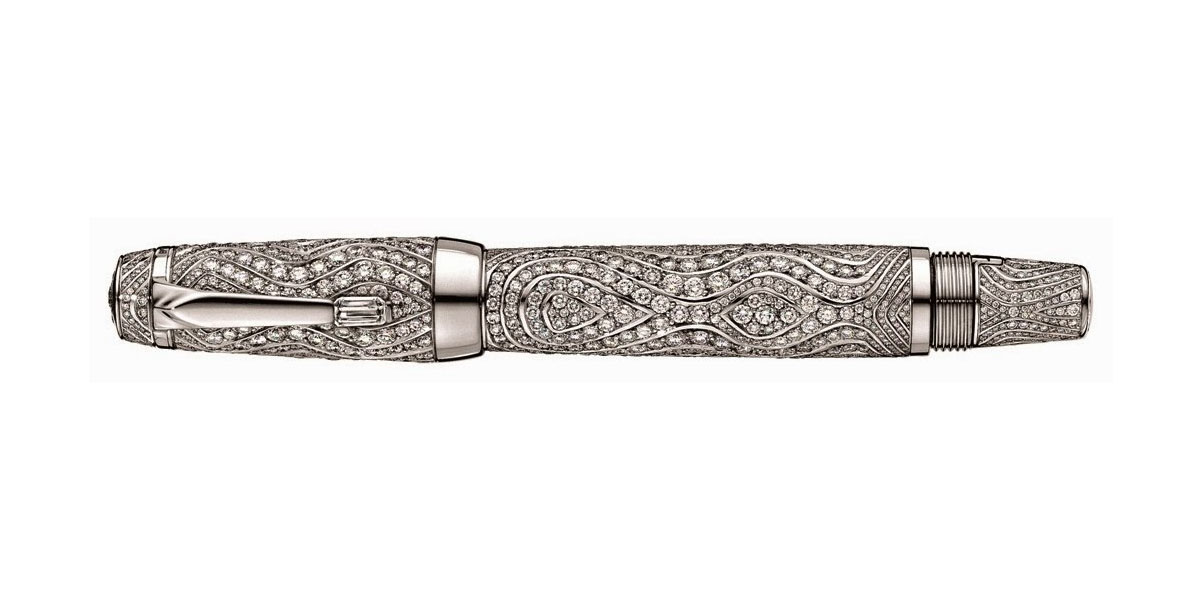 Coming from the Boehme lineage of Mont Blanc this royal pen costs $1,500,000. It includes an 18-carat gold, platinum plated retractable nib and the barrel and the cap have 18-carat white gold and features 1,430 diamonds. Whereas the distinctive Mont Blanc logo consists of 18 diamonds and 18-carat white gold rings.
Heaven Gold Pen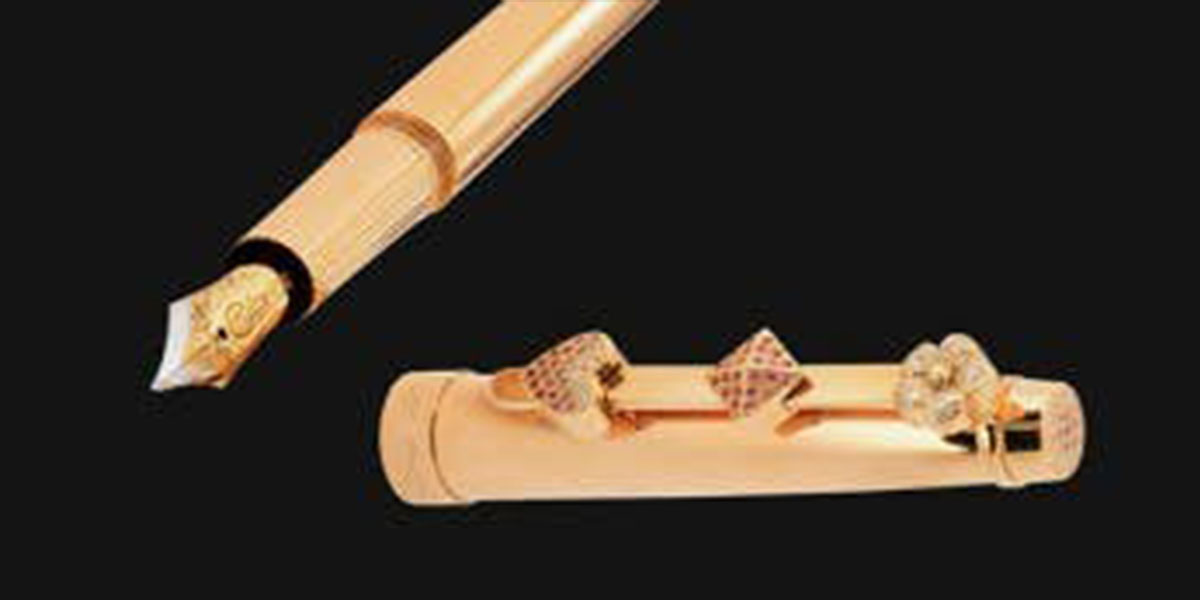 Often looked upon as a girly pen, it costs around $1 million. The pen was crafted by Anita Tan and features 1,888 diamonds weighing 48 carats, including 161 that have vibrant colors. The inspiration of this pen is said to be the cosmos at the start of 2012 when the stars and planets realigned.
Caran d'Ache 1010 Diamonds Limited Edition fountain pen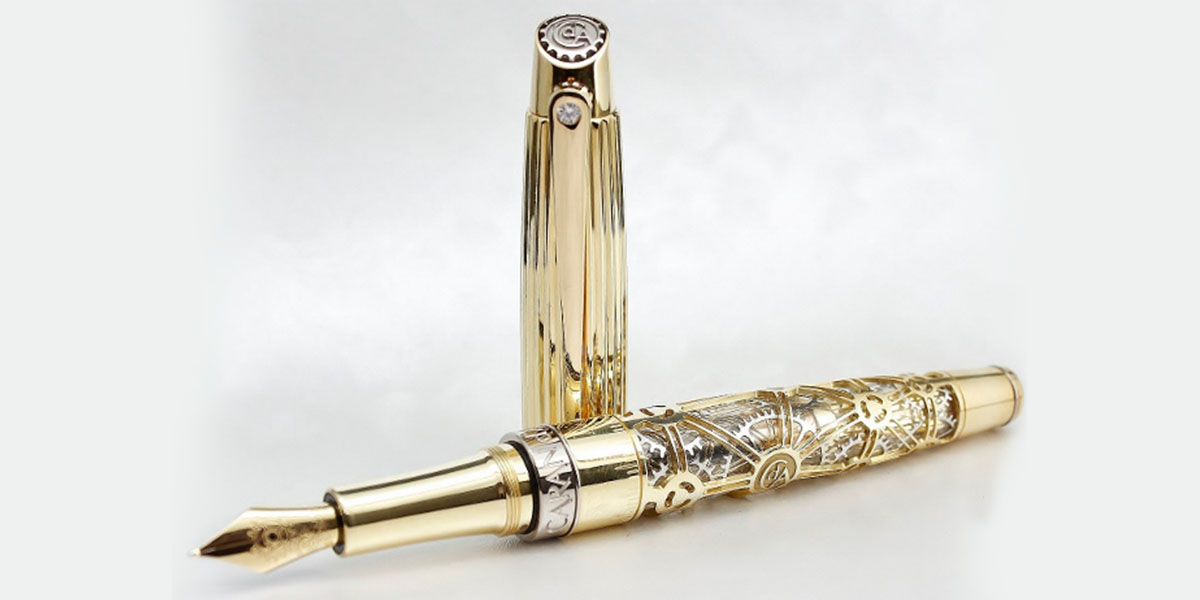 The Switzerland based pencil, pens and writing instruments company created this extraordinary designer pen. The outer body of this pen is made up of white gold and 850 diamonds. The cap of this pen has 26 lines that are studded with 22 baguette-cut diamonds. It costs around $1 million.
Mystery Masterpiece by Montblanc and Van Cleef and Arpels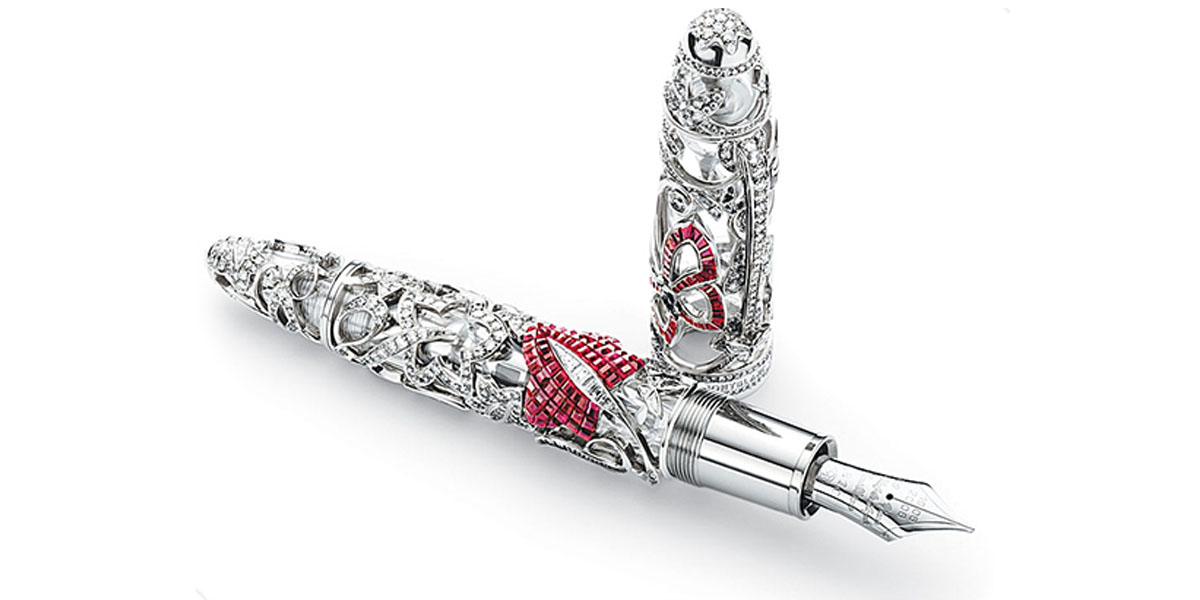 The making of this masterpiece required more than a year and a half by some top and highly skilled craftsmen. This is also available in 3 choices: rubies, sapphires or emeralds, with only 3 versions of each variable ever made. The basic feature includes more than 800 diamond accents and costs $730,000 per pen.
CREW 60TH White Gold Fountain Pens by Tibaldi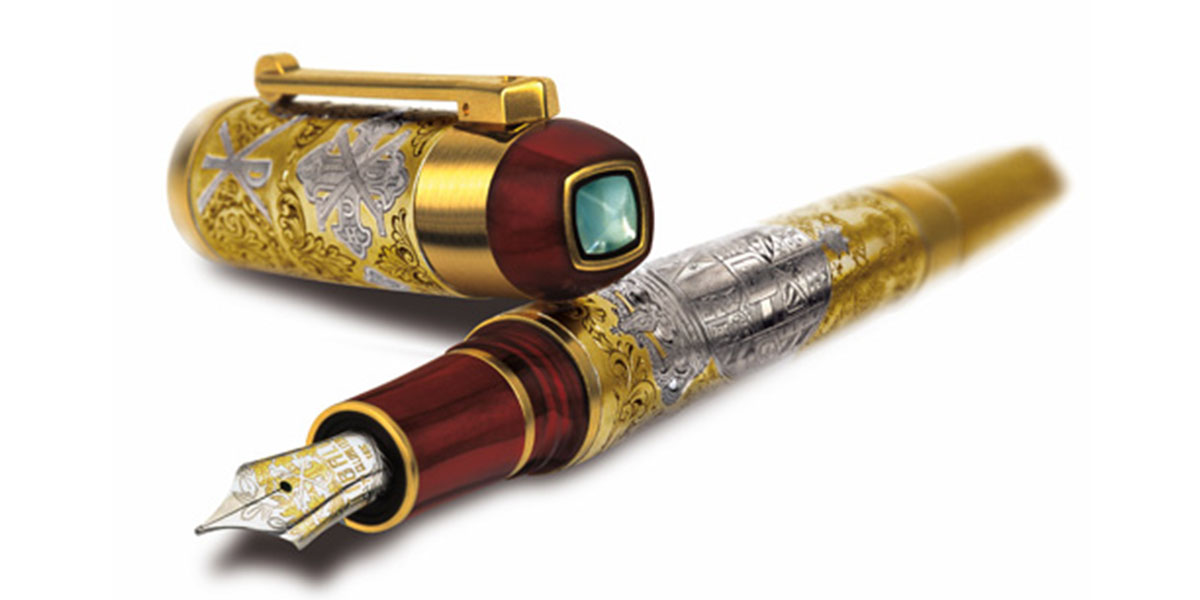 Another one from the Tibaldi family this pen is a collaboration with the automobile maker Bentley. The barrel of this pen is designed to match Bentley's dashboard. The nib is 18-carat yellow gold, covered with rhodium and ruthenium. It also has Tibaldi's signature clip and a clear window to keep in check the ink levels. The cost of this pen is $43,000.