Time magazine has recently honored 24-year old US citizen Ian Grillot who took a bullet for an Indian in a racially influenced shooting that took place in Kansas earlier in the year 2017. The shooting took place at a bar in Olathe, Kansas, in February 2017
Ian was injured when he tried to intervene a shooting where US Navy veterans shot two Indians, Srinivas Kuchibhotla, who unfortunately died during this and his colleague Alok Madasani who was left a grave injury.
"I wouldn't have been able to live with myself if I didn't do anything,"
Ian said when Time magazine published an article about this. Grillot's name has come in the magazine under the title of "5 heroes who gave us hope in 2017"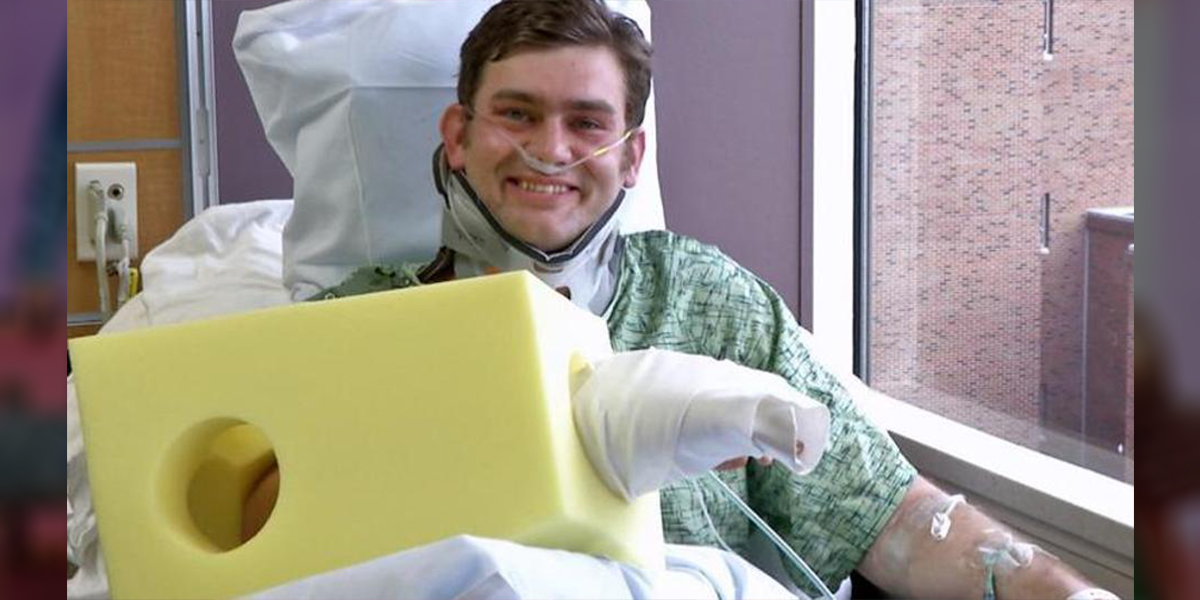 The magazine regarded him as "bargoer who stepped into the line of fire."
"Without all the prayers and positive support from everybody, I wouldn't be doing as well as I am right now. It has been a wonderful year and a blessing to be alive," he added.
Grillot was also honored by the Indian-American community in Houston, Texas which raised $100,000 to help him buy his own house in his hometown Kansas.
Reportedly, Ian Grillot was watching a basketball game when both the Indians were approached by a Navy veteran who asked them to "get out of my (his) country." Grillot tried to intervene this and was shot in the chest. The accused Adam Purinton has been charged with first-degree murder and attempted murder.
Others in the list included the chef who fed Hurricane Maria victims, neighbours in Houston who aided a woman to have a baby immediately after hurricane Harvey and the California dog who refused to leave his livestock in during the wildfire.