The actor recalls his experience shooting for Sacred Games which also stars Saif Ali Khan and Radhika Apte
As he waits for the release of 'Hate Story 4' in early 2018, actor Karan Wahi is keeping himself busy with a host of acting projects and his health food venture Frunch Us. He had a whale of a time shooting for Netflix Originals series 'Sacred Games' starring Saif Ali Khan and Radhika Apte, and is all set to host two shows on television.
Karan is back from the London schedule of 'Hate Story 4' and is trying different things. "Another web series is in the works. Shooting will start in 2018," says the buff dude. About his stint on Sacred Games, he says, "I've been roped in for all the seasons so you will be seeing a lot of me, although the part is small."
He believes web series are the future. The avenue is a suitable choice for those who want work outside of television. "No one comes to Mumbai to be a television actor. There are folks who are anti-TV because it's regressive. Web series stand somewhere in the middle of films and TV," he says. "If you ask an aspiring actor in Lokhandwala [in Mumbai] what he/ she is doing, you'll hear them say 'web series'. What he finds cool about the web is that you can say things that would be censored on TV. You can use realistic dialogues that wouldn't work in soaps," he says.
Karan is no virgin to web series. Before 'Sacred Games', he'd already shot for 'Barcode' with Hungama, produced by Kumar Mangat. "It's a largescale web production," says Karan. He has a word for caution for aspirants jumping onto the internet. "There isn't much money for actors. In India, the web series culture has just begun. Makers spend a major chunk of the money on production so there isn't much left for actors."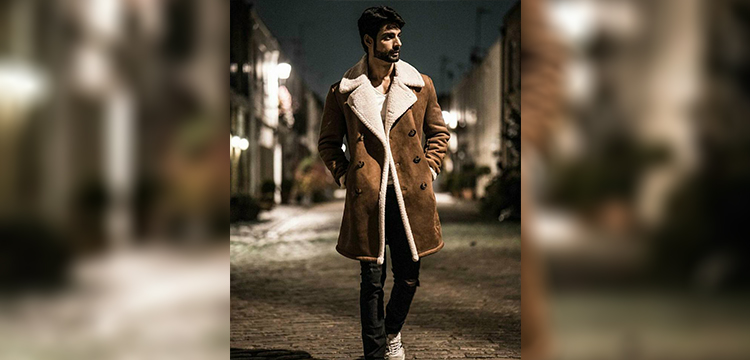 Karan isn't bothered. He has turned entrepreneur – or shall we say restaurateur – with his health food venture Frunch Us. The first cafe at Juhu got so popular, he has opened another one in Lokhandwala.
"I started Frunch Us for health freaks like me. Most young people today don't have the time to cook themselves or the resources to hire a cook. A lot of us work out at the gym like crazy and forget that nutrition is essential to fitness. I started Frunch Us as a delivery meal service for people in Mumbai. If you enroll for a daily meal plan, you will have breakfast, lunch and dinner delivered to the address and time convenient for you after consulting with our nutritionist. The cafes at Juhu and Lokhandwala serve as places to eat out so you can order a la carte," he says.
Karan started the venture because he'd often find himself searching in vain for restaurants which serve healthy food which tastes delicious.
As they say, when you find yourself in hot water, have a bath!