Amit Anilchandra Shah one of the masterminds behind BJP' s success and also the current president of the Bhartiya Janta Party was recently awarded Yahoo India's personality of the year 2017 award. Although some felt the rightful candidate would be Indian Prime Minister Narendra Modi and therefore he bagged the Yahoo People's Choice Award for Personality of the Year 2017.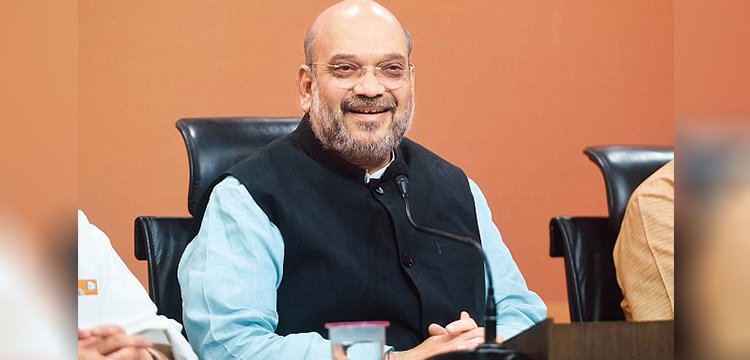 Narendra Modi had 43% votes putting aside all the other candidates and despite successfully running the nation for 3 years his popularity has gone through the glass ceiling instead of declining. And the majority of its credit goes to the master strategist Amit Shah, without him "Modi might find it difficult to hold on to his high popularity", said Yahoo while giving the title.
Although Modi's charisma appeals us all the backhand work is taken care of by Shah. He has helped in strengthening Modi's position in the party and is always provided advice and support to both the PM and the party.
Others who were also a part of the most searched list included names like departed Tamil Nadu ex-Chief Minister J Jayalalithaa, her aide Sasikala, Congress Vice-President Rahul Gandhi, UP Chief Minister Yogi Adityanath and Delhi Chief Minister Arvind Kejriwal, businessman Vijay Mallya, cricketer and captain of the Indian National Cricket Team Virat Kohli, Kulbhushan Jadhav, the Indian citizen now in the Pakistan jail, and Honeypreet Insaan, aide of convicted guru Gurmeet Ram Raheem Singh.
Aadhaar topped the list of the 'Most Searched Newsy Terms'. Other terms were GST and the Ryan School Murder case. Sunny Leone was the Most Searched Female Celebrity, while Vinod Khanna, who passed away this year, was the Most Searched Male Celebrity. Mithali Raj, PV Sindhu, and Harmanpreet Kaur were among the Most Searched Sports Personalities of the year.