Social media is proving as powerful medium for connecting people across the globe as well as creating awareness on various crucial topics. These platforms are also giving celebs a chance to directly get in touch with their fans. In India, one name that stands out as most popular celebrity is, Deepika Padukone. The most followed public figure in the country on Instagram, Deepika frequently shares her biggest moments with fans through interesting posts and stories.
Deepika's regular updates about her movies, pictures from her personal life and behind the scenes glimpses, have garnered her strong fan following of more than 20 million!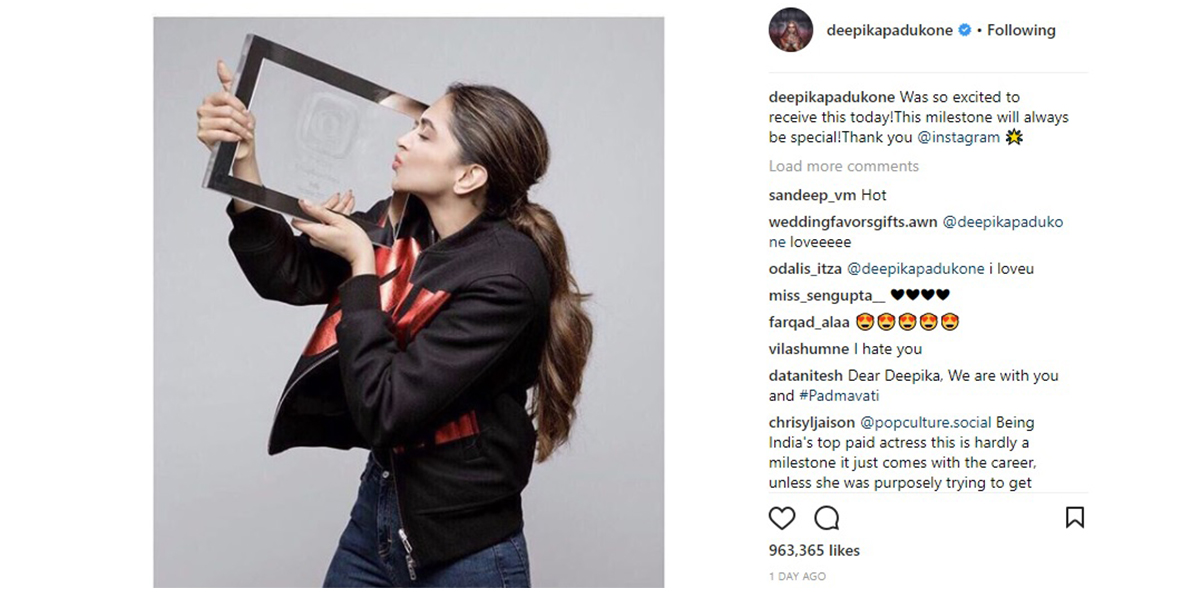 Recognising and celebrating this achievement, Instagram recently presented Deepika Padukone with a milestone plaque. The 'Padmavati' actress shared the image of herself with the plaque.
With her smashing Hollywood debut with hit 'Return of XXX', Deepika has become a global phenomenon that is growing every day. Deepika Padukone is also the most followed woman in India on Instagram with huge 20.3 million followers. The leggy actress has also bagged the title of 'the most followed Asian woman' on both Facebook and Twitter with a whopping 34.2 million and 21.8 million fans on respective platforms.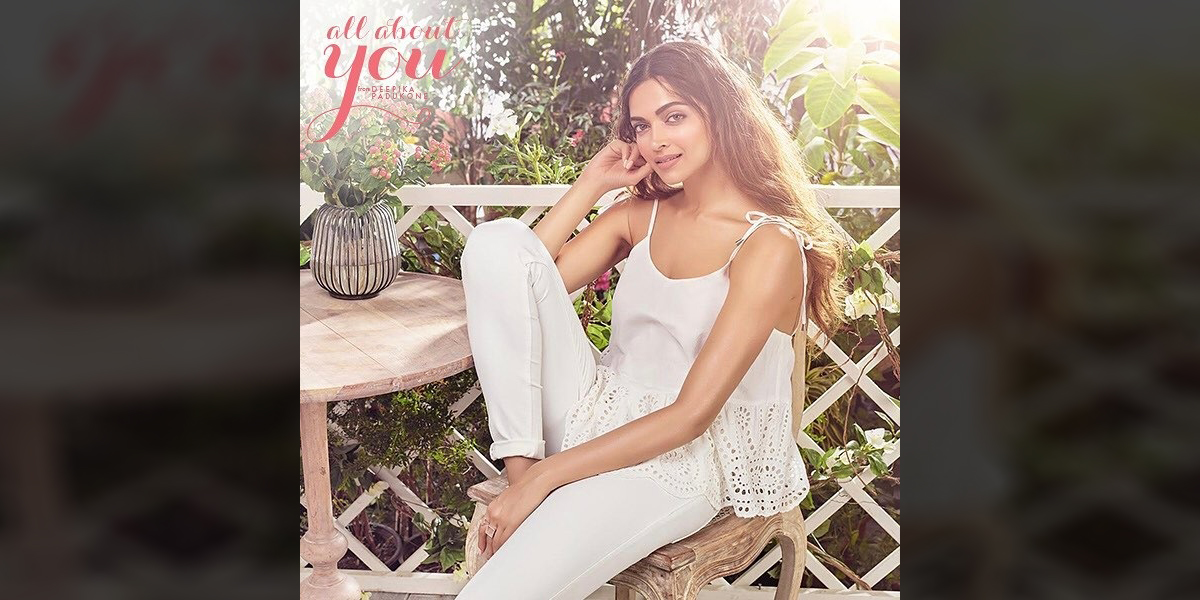 As the release of 'Padmavati' is coming near, we can expect the number of followers Deepika has, is definitely going to sky rocket in future!