Media follows the stars everywhere. Be it to their gym, them having dinner with the families, at the airport, everywhere! Our celebrities are captured by the cameras. The stars are also used to this and they happily pose for the shutterbugs. But sometimes these stars do have uncomfortable encounter which gets them miffed. Many celebrities such as Kajol and Rani Mukerji have time and again blasted the camera persons for clicking pictures of their children. At many events, celebrities have rebuked media for the discomfort they face.
Similar incident happened on the 20th November 2017, when Aishwarya Rai Bachchan got upset with the unseeingly behaviour of a camera persons at the charitable event held to commemorate the birth anniversary of her father Krishna Raj who passed away in March 2017 after a prolonged sickness.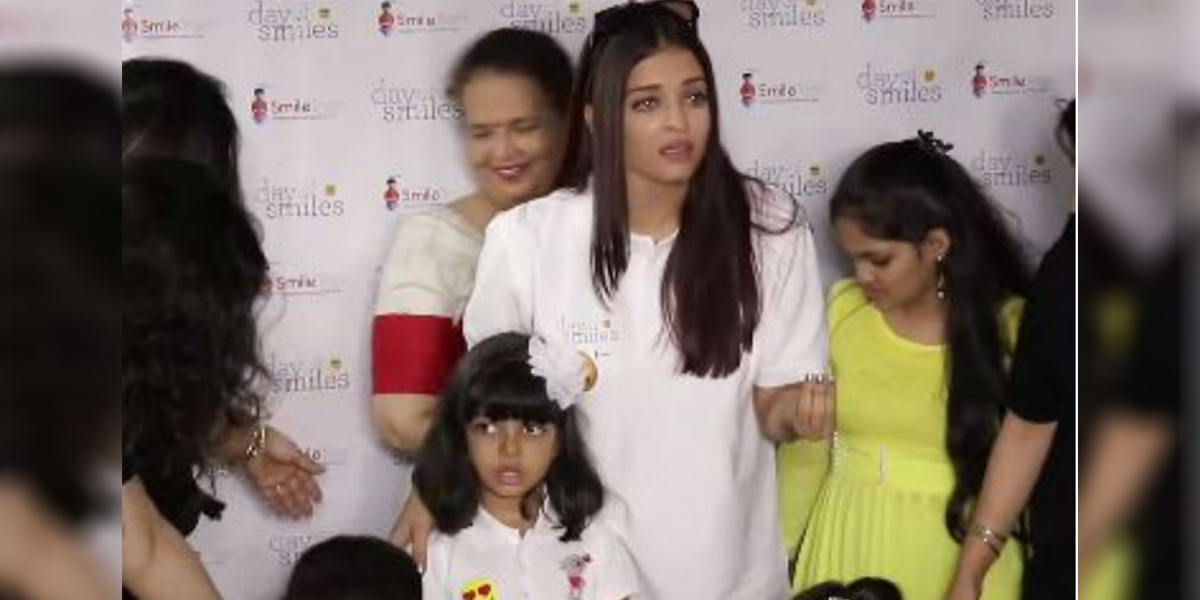 Aishwarya Rai Bachchan is the goodwill ambassador for Smile Train whose main aim is provide free cleft lip and palate surgery to children in need. She co-partners this with her own charity foundation. A source revealed that Aishwarya wanted to celebrate her father's birthday in a special way and so she chose to do something extraordinary in the memory of him. She decided to support 100 surgeries for youngsters conceived with congenital fissures and palates through the NGO, Smile Train India and announced the day as 'Day of Smiles'.
Aishwarya visited a suburban hospital in Mumbai with her mother Vrinda Rai and her daughter Aaradhya, to meet cleft-lip patients. It was a very private moment for her and she was also seen cutting cake with the children present there. But here she had a very unpleasant encounter with the paparazzi. The camerapersons were revolting to get a space in the crowded venue to click pictures which was not appreciated by the beautiful actress. So she asked them to stop taking pictures and 'show some respect' as it was not some premier or a public event.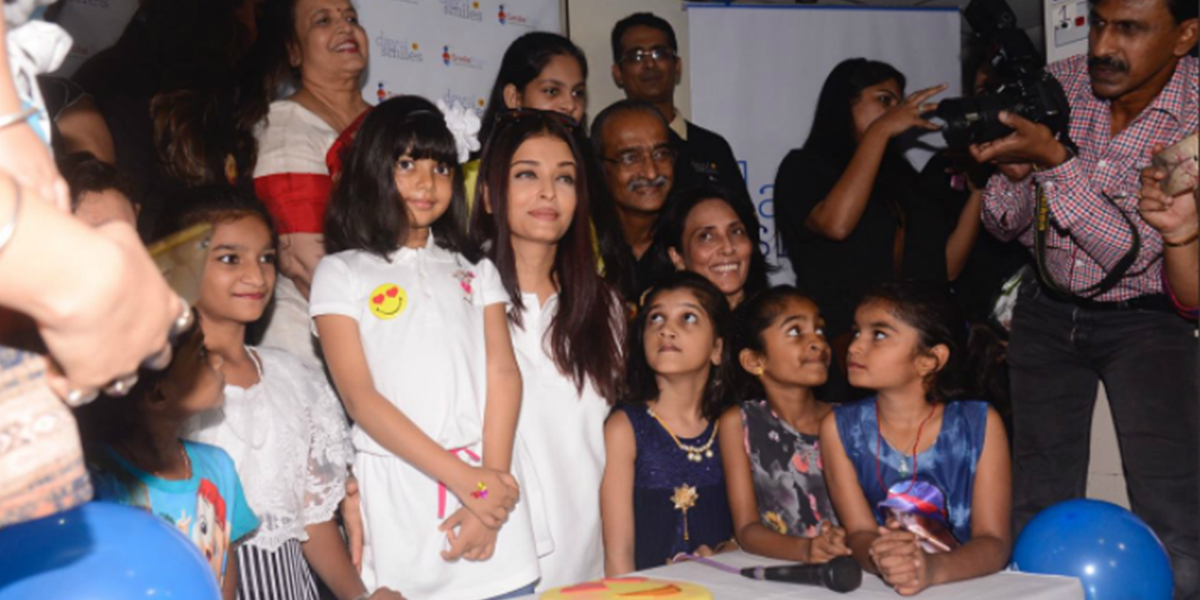 According to the sources, Ash was quoted saying, "Please stop it. You guys don't know the work. This is not a premiere. This is not another public event. Please show some respect guys. What's wrong with you all?"
Well this was not the first time when Aishwarya had a bad experience with the paparazzi. Recently when she and hubby Abhishek Bachchan went for dinner at Manish Malhotra's house, they had a similar experience when Abhishek checked a photographer's camera for intrusive pictures of his wife.