The music of psycho-thriller The Window opens doors of perception
The current realm of mainstream Bollywood music is saturated with remixes and "recreations" -- Humma, Tu Cheez Badi Hai Mast, Tamma Tamma... the list is endless. If it's not a party song cloned from the last big hit, it's an "homage" to a 90s "classic". What does someone who wants to listen to good music do in this scenario? Turn to independent cinema, perhaps. While Bollywood film music gets repetitive, indie films are giving musicians enough legroom to let their creativity flow. Arijit Dutta's soundtrack for National award winner 'Filmistaan' and Indian Ocean's score for the brilliant 'Masaan' are two standout examples.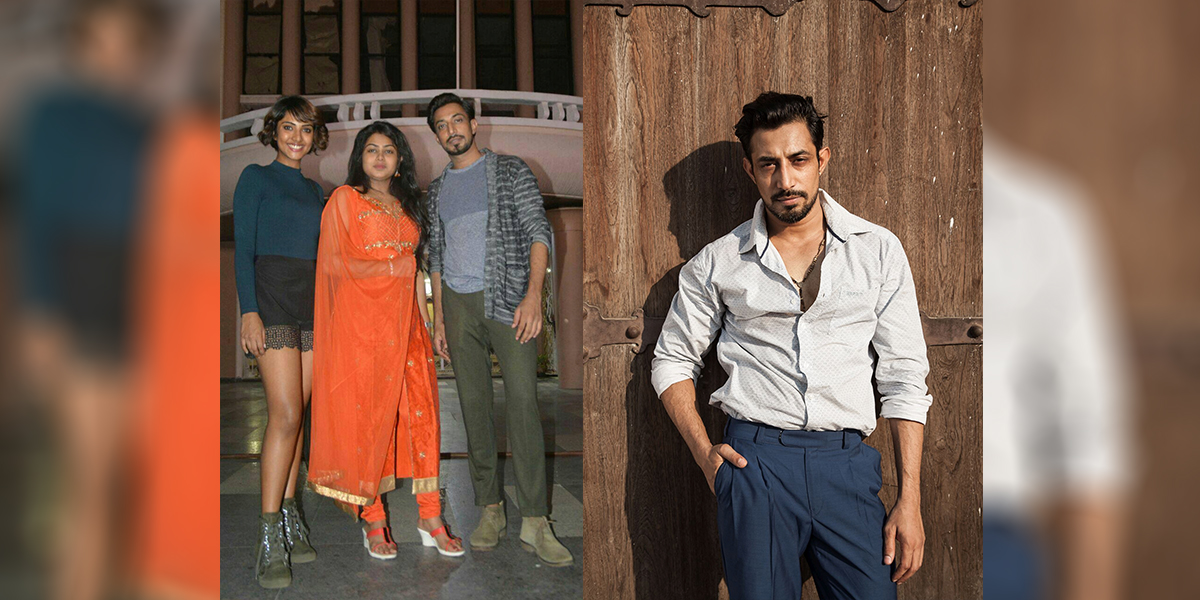 The latest independent film soundtrack to pique interest belongs to The Window. Starring Teena Singh, Amit Vashisth and Preeti Sharma, the film is written and directed by VK Choudhary. The mind-bending script and storyline are subject of serious discussions in online film forums.
Composers Vishal Singh (known to indie music fans as Amogh Symphony), Kasturi Nath Singh have created an OST that's retro with a touch of avant-garde. There are elements of Funk, Rock, Blues and Jazz. "Most of the songs are produced and mixed in Mono and old distorted 50s-60s styles," says Vishal who has also given the background score.
Interestingly, VK has written most of the lyrics and singers include rock band Daira frontman Piyush Kapoor and 'Sun Hawa' singer Ambika Nayak.
Ask him what inspired this funky sound, and Vishal says, "Director VK and I discussed the story and the characters in The Window and Amit's terrific acting and performance I saw in the initial edits. We get a kick out of Cinema Nerds, Spanish and Japanese filmmakers, analogue tape machines, horn sections, long drum solos, mono recordings, dirty overdrive tones and experimental camera angles."
The inspiration came from music legend sFrank Zappa, RD Burman, Black Sabbath, Jimi Hendrix, The Beatles, Bill Weathers, Billy Cobham, Jim Morrison.
Adds Vishal, "When I told VK that I need the exact reference for the music, I wasn't really expecting a comeback. He contacted me after two months and said: 'I've made something for you. He'd written entire songs even."
Daisuke Ekiguchi all the way from Tokyo has co-produced and co-engineered the soundtracks. "I did not have to explain a lot to Daisuke. Our chemistry was great," the composer says.
Standout tracks in the soundtrack are 'Bas Sanam Tere Saath' (vocals by Ambika Nayak), 'Soch', 'Maya' (sung with ferocity by Piyush Kapoor) and 'That Girl' (with music composer Prashant Vadhyar at the mike).
Due to his differences with the music label, the OST of The Window will be released online on digital platforms without any label support. "It is my homage to all the independent musicians who get exploited in Bollywood," he signs off.
"The OST is now on Bandcamp. Click on the link to listen for free:
https://vishaljsinghmusic.bandcamp.com/album/the-window-original-motion-picture-soundtrack