Aishwarya Rai Bachchan who has been away from Bollywood for pretty long since Ae Dil hai Mushkil has currently been spotted with weight gain for her upcoming movie Fanney Khan. The upcoming musical comedy is directed by Atul Manjrekar. The lead roles include Aishwarya Rai Bachchan, Anil Kapoor, and Rajkumar Rao. The movie is an official remake of the Oscar-nominated Dutch film released in 2000 called Everybody's famous.
The movie revealed Aishwarya Rai shooting in South Mumbai in her pop diva avatar. Although, the film's first few days of the shoot were delayed due to the tragic accident of a crew member which had put a halt to the shooting, although the shooting did start again with full zest and vigor.
According to the latest news, the actress was seen arguing with the manager and another person after 12 hours straight shooting. The former Miss World was shooting alongside Anil Kapoor, who was seen in the get up of a taxi driver. While Anil Kapoor played the role of a taxi driver, the actress was seen sporting an all-black outfit including boots and tights and a camouflage coat. Rajkummar Rao will apparently be her love interest while the actress herself will play the role of a famous singer like Beyonce Knowles and Anil Kapoor will be an aspiring singer. A source close to the film also revealed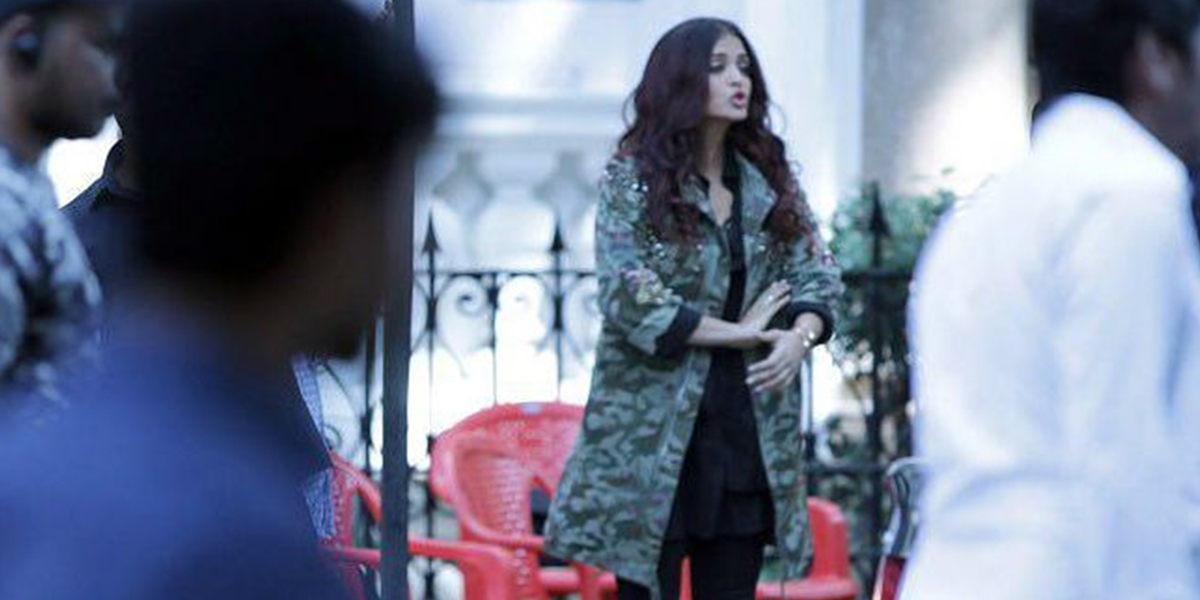 "She now has a far more important role than the actress who played her part in the original film," the source also added
"It was always one of the pivotal characters. But now she has been given far more importance in the script than what the original actress got. Aishwarya plays a singer and has four songs which she will sing herself for the first time," the role of a superstar singer which was originally played by the famous Dutch actress Thekla Reuten.
Although the actress is doing one movie at a time, this does not stop her from showering her motherly love for her 5-year old. A source close to them, states, "She is all there for Aaradhya. She drops and picks her up from school every day. But otherwise, she focuses completely on her work and allows no distractions. Only calls from home are taken when she is on the sets. Because that's about all I can do justice to, given my priority is my daughter."
About her role in Fanney Khan, the actor is not very open about her role but she says,
"I was very sure that whenever I decided to work after my daughter's birth, it would have to be only when I can concentrate fully on my work. I didn't want to be distracted or divided. It's always a hundred percent of me in whatever I do."
The movie is all set to release on 13th April 2018, worldwide. We wish the movie great success and the actress all the best in her future endeavors.
Stay tuned for more!