Finally, Sanjay Leela Bhansali has revealed the most treasured secret of his forthcoming ambitious project 'Padmavati' – Ranveer Singh's look as 'Sultan Alauddin Khilji'.
After launching Deepika's look as the Rajput 'Queen Padmavati' and Shahid Kapoor's look as 'Maharawal Ratan Singh' through massive promotional campaign across the globe, it was Ranveer's look which everyone was waiting for with bated breath. The makers officially released two images of Ranveer Singh in his much talked about role as the cruel emperor 'Alauddin Khilji', after the images where leaked on certain websites.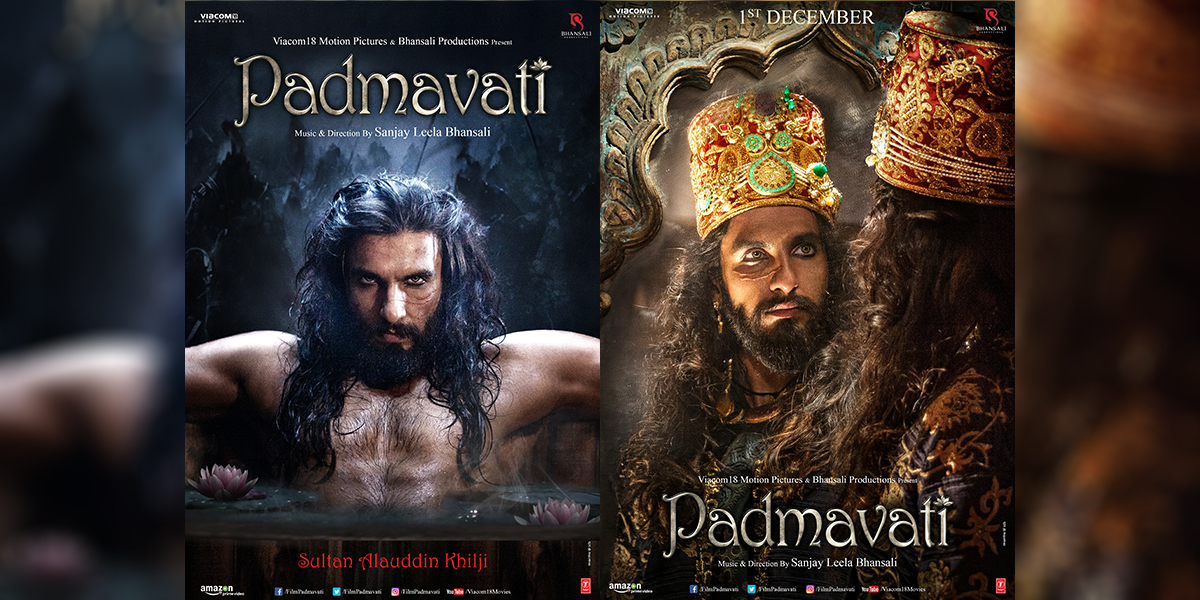 SLB's blue eyed boy, Ranveer Singh grabs attention in both the looks. In one image, bare chested Ranveer with his unruly traces is seen in bath while in other, his character dressed in elaborate headgear is staring into the mirror. Ranveer's light eyes combined with scar below one, has completely transformed him into his role as malicious ruler.
After playing the lead in Sanjay Leela Bhansali's earlier movies- 'Ram Leela' and 'Bajirao Mastani', Ranveer has taken a huge leap of faith by accepting such a challenging role in 'Padmavati', as an actor. From the reactions received on social networking sites, one can easily make out that the team's efforts in designing the look has been brilliantly paid off.
Where Deepika and Shahid's look were introduced on the social media with detailed captions, Ranveer simply posted the images without any captions but just his character name- 'Alauddin Khilji'.
The film is about to hit the theatres on 1st December 2017. It will be a treat for the eyes to watch such wonderful cast; Deepika, Shahid and Ranveer in their unique look perform under the direction of maverick Sanjay Leela Bhansali. Now the audience just need to wait and watch as who steals the show among the cast -Deepika, Ranveer or Shahid? Only time will tell!