The superstar electronica trio behind Lean On will be headliners for Vh1 Supersonic in February 2018
The baap of EDM festivals in India, Vh1 Supersonic (which had Macklemore and Eric Prydz last year) put an end to rumours about who'd be the headline acts for its next edition. Viacom 18 dropped the bomb yesterday with the first announcement on the international acts you will see. Festival curator Nikhil Chinapa confirmed that Major Lazer will be playing at Vh1 Supersonic 2018.
The 5th edition of the festival is scheduled for 9th, 10th and 11th February at Laxmi Lawns, Pune. Up until this year, it used to be held in Goa. With the Pune venue proving cost effective and popular with yuppies and college students, it's set for next year's gigs too. This year's line-up was so stellar that EDM fans are playing a guessing game about the international acts who will be flying down to share what's becoming a prestigious stage in the coming year.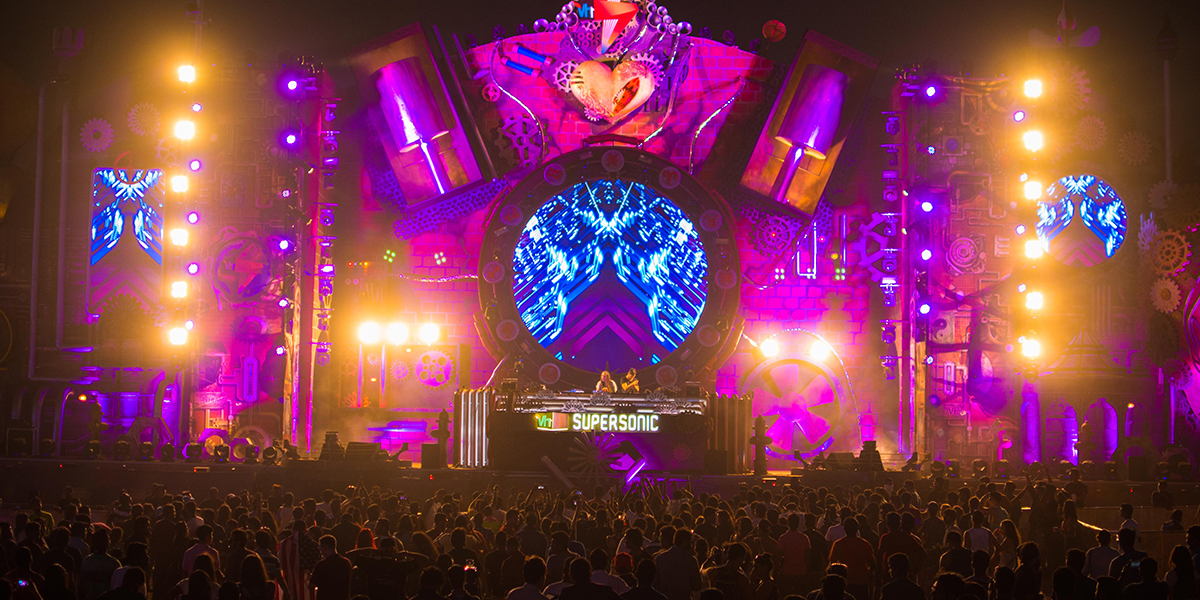 Major Lazer are the guys behind dance hits Lean On, Light It Up, Run Up and Cold Water. DJ and producer Diplo is the most visible of the three, with Jillionaire and Walshy Fire also sharing Djing duties. They've been around for a decade, supplying their blend of Trinidadian, Jamaican and American dance music styles. They've collaborated with pop stars Beyonce, Justin Beiber, Ariana Grande and Pharrell Williams. Their visual grandeur at live shows must be seen to be believed.
Their 2014 India tour was loved by EDM fans who are relentless in their loyalty four years later. There was disappointment in the air when all the hype about their return at the Mad Decent Block Party became a no-show since the party itself was cancelled. With preparations in full swing, it looks like this appearance is on track. Said an excited Jillionaire, "I'm looking forward to meeting them again this time." Diplo confessed he was "humbled" by the experience the first time around.
Saugato Bhowmik who heads LIVE Viacom18 said, "Fans wanted to see Major Lazer again [after 2014] and we wanted to make our superfans happy. There are plenty more surprises to come."
Said Chinapa, "Major Lazer are still ahead of the curve with their production and stage artistry so I'm thrilled about this. Save the dates because this is just the beginning." Do we see EDM fans rubbing their hands in glee?