Before American metal legends Dream Theater send Indian fans into a frenzy at their concert on October 8, rock out to these tracks
Genre-defying act Dream Theater are coming to India, and metal fans couldn't be happier. In over three decades, the American progressive metal band has released 12 studio albums and wowed music lovers at numerous live shows which are the real showcase for their virtuosity (a recording studio is not enough to capture their epic songs and long interludes. Their piano solos are to die for and their influences include western classical symphonies and jazz music.
When they take over the massive stage built at MMRDA Grounds in Bandra, Mumbai, they will be displaying their range on piano and vocals akin to a full-fledged western classical orchestra. Dream Theater is so big with metal fans, it features on practically every metal band's list of influences. As you ready for their epic concert, put these tracks on your playlist.
1. A Change of Seasons
Link:
The title track from an earlier 1995 album is 23 minutes long.
'A Change of Seasons' is the 23-minute title track from their EP released in 1995. What is brilliant about the track is the way it explores the four seasons (summer, winter, spring and monsoon) through music. The guitars are soft but dark yet you will also some of the band's heaviest riffs here. Drummer Mike Portnoy wrote pretty inspiring lyrics for this one after his mother passed away. It's all about cherising the moment and living in the present.
2. Metropolis, Pt. 1: The Miracle and the Sleeper
Link:
The band's breakthrough happened in 1992 with the album Images and Words. Dream Theater fans will recognise Metropolis — short for Metropolis Part 1: The Miracle and the Sleeper from this album, laying the foundation for Metropolis 2: Scenes From a Memory which came out in 1999. The way Dream Theater handles its themes is nothing less incredible than a Hollywood movie franchise a la Star Wars. In nine minutes, the track has major changes in tempo and shows off each band member's skills on various instruments to come together in a final crescendo.
3. Pull Me Under
Link:
Dream Theater's most recognizable song has a music video (they don't make many music videos) which got heavy MTV and radio play. Pull Me Under is again off the album Images and Words. It's the most approachable of their songs for newbies with a short attention span who haven't heard this kind of music.
4. Lie
Link:
At 4 minutes and 40 seconds, Lie is the length of a standard rock song yet one of Dream Theater's shortest. It was on their 1994 album Awake and has an air-piercing guitar solo from John Petrucci. On the album, it blends seamlessly with the previous track Mirror so fans tend to think of both tracks as one.
5. Misunderstood
Link:
This 10-minute song is probably the closest Dream Theater gets to a power ballad. James LaBrie sings about loneliness and despair. Watch out for the silence before second chorus. Joe Petrucci deliberately breaks the tempo with his guitar for a moment you will want to replay.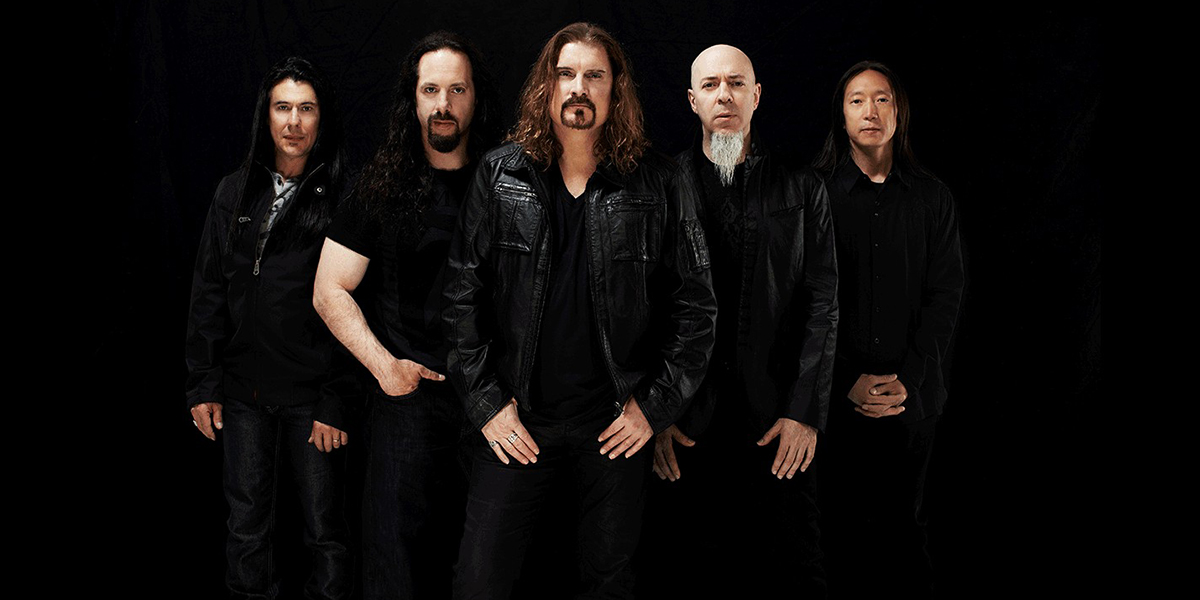 6. As I Am
Link:
'As I Am' features Dream Theater with a musical and lyrical chip on their collective shoulder in this stand out track from 2003's 'Train of Thought.' The dark and very heavy song kicks off the band's seventh studio album and doesn't relent taking the listener on a musical and lyrical journey about standing up for yourself and finding your own voice. John Petrucci's inspired lyrics and guitar work shine in this very memorable song.
7. Peruvian Skies
Link:
This politically charged number off their 1997 album Falling Into Infinity spins two versus and choruses before John Petrucci does a guitar solo and the band takes over to reach a peak before an abrupt end. Cinematic sound, this.
8. Lost Not Forgotten
Link:
Drummer Mike Mangini joined the band with this track off their 2011 album A Dramatic Turn of Events. The piano intro Petrucci's lyrics take the cake. It's about a dictator who wants to take over the world and pays the price.
9. Take the Time
Link:
Take the Time is the closest Dream Theater has come to pop music. The chorus is catchy and there is an instrumental jazz section following it. James LaBrie on vocals and Kevin Moore on keyboard have outdone themselves here. It ends with a line that will leave you thinking of cult Hollywood film Fight Club: You can find all you need in your mind, if you take the time.
Which are your favourite Dream Theater songs? Comment below and let us know.