Petite beauty Shraddha Kapoor is gaining popularity with each movie. The actress is unstoppable with impressive lined up of movies in her kitty. One such movie is 'Haseena' in which she is playing the 'mafia queen'. Shraddha answered few questions regarding her role, look in the movie and working with brother Siddhant. Here is the excerpt:
You are receiving compliments for your unusual look in the movie. How does it feel?
Yes, it's true that the viewers are curious about my look in the movie which is drastically different from any other which I showcased earlier. Besides family and friends, the most important, audience too loves it. But how they really liked it will be known only after the movie release.
How you bagged the role in 'Haseena', which is different from your earlier movies?
I came to know about the movie from my brother Siddhant. He told me about this movie which he was doing. When I met director Apoorva Lakhia Sir, he showed me Haseena ji's photo. I was nervous initially but my director had complete faith in me that I can pull this off. That encouraged me to accept this role. He made me comfortable while shooting and under his guidance I could perform so well.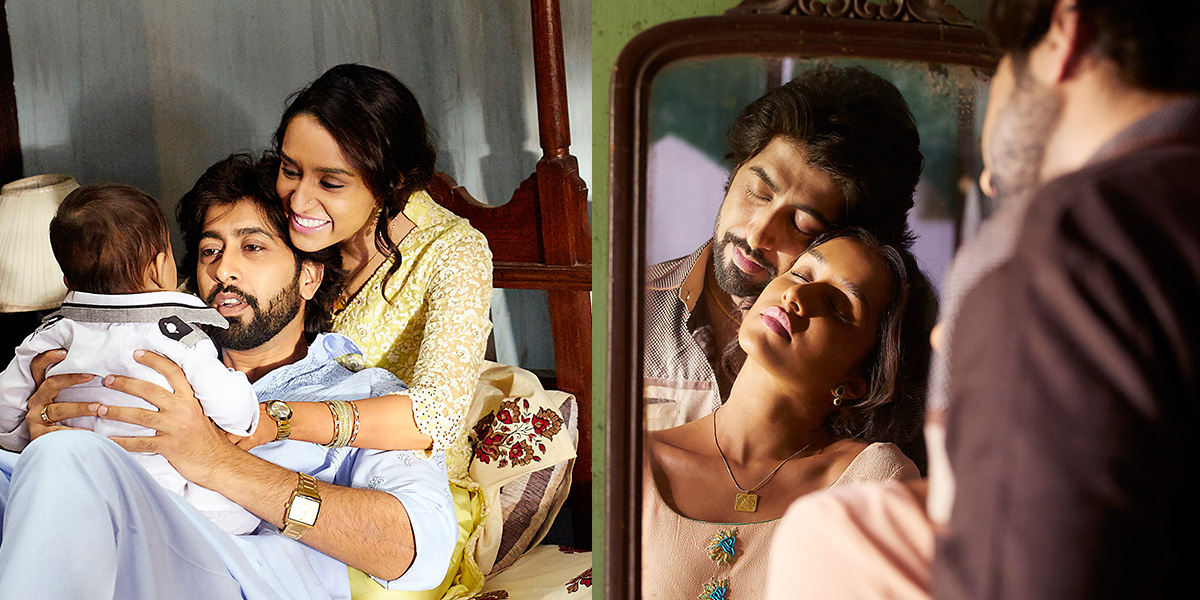 Have you met the real 'Haseena Parkar'?
Unfortunately I couldn't get a chance to meet her, but Apoorva Sir had a meeting with her. My brother Siddhant Kapoor, Ankur Bhatia and team had a chance to spend time with Haseena ji's family. They guided me in this journey which helped a lot.
Tell us few things you learned about Haseena?
I met her family and they shared many incidents. I literally took notes while talking witih them. I had so many questions to ask and they guided me at every step. After collecting information, I tried my best to portray it as realistically as possible on the big screen.
How was the experience to play on-screen siblings with brother Siddhant?
It was fun shooting with him. We both enjoyed it. Siddhant is very interesting as a person and I can vouch that everyone who meets him, falls in love with him. He is genuinely nice guy and I feel excited to get the opportunity to share screen with him.
What is next after 'Haseena'?
I am currently preparing for 'Sahoo' (with Prabhas) and 'Sania' biopic. For the biopic I am learning Badminton and also learning Telugu for 'Sahoo'. Both are important projects for me and hope I can do justice to both the roles.