Tele baddie Abhaas Mehta is enjoying his stint as Shumbh on Mahakali
Abhaas Mehta last seen on "Badalte Rishton Ki Dastaan" and "Iss Pyaar Ko Kya Naam Do", will now be on costume drama "Mahakali" as the king of demons. "I play the dreaded Shumbh. He (and his brother) has the vardaan that no human or God can kill him. My part revolves around his love for Parvati and how she transforms into Kali," says the actor.
Abhaas is a director's actor so he doesn't interfere with the brief. He feels the look of Shumbh is unique for Indian television. "The makeup and costumes are elaborate. I leave the details on the crew and focus on my performance," he says. He is covered with prosthetics for the most part. On set, he's having a blast right now. He gets along likea house on fire with Danish (Akhtar Saifi) who plays his brother. Another actor Saurabh (Raaj Jain) is his girlfriend Zeenia's (Wadia) buddy; I am lucky to be working with him." The actor is in awe of Pooja who plays the title role. "She is fabulous," he says.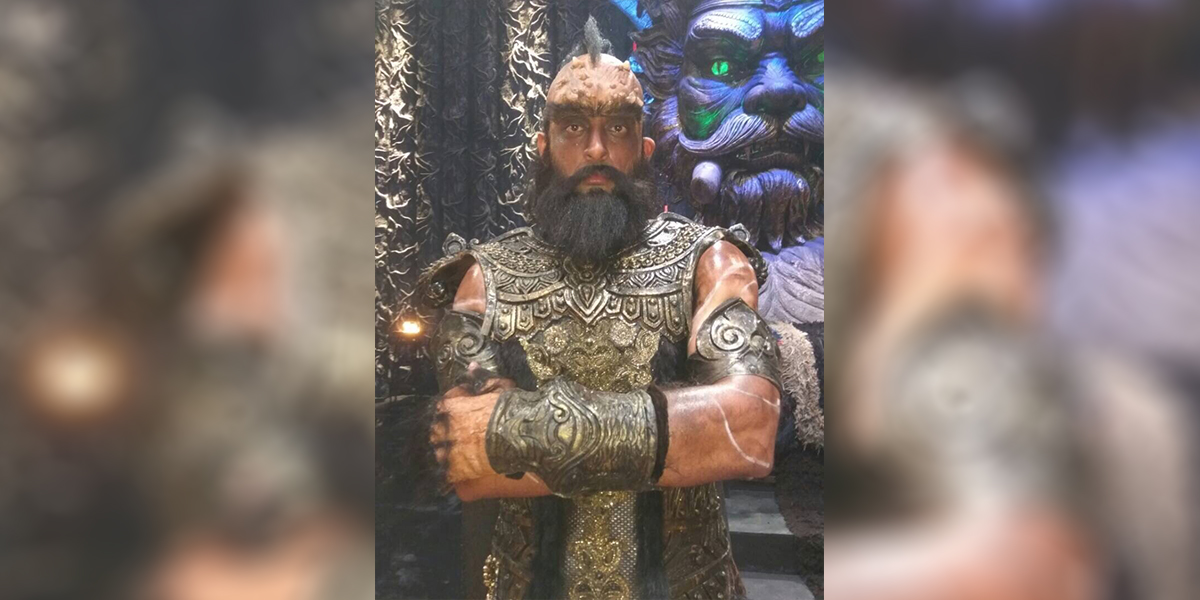 What really gets him excited is working with makers Siddharth and Rahul Kumar Tewary. "The banner has created top show. I have always wanted to work with Swastik," says Abhaas who calls Siddharth a creative genius. "I think learning from him will take my performance to a new level."
Since he's covered in prosthetic makeup for the entire duration, there is no pressure to adhere to a certain hairstyle. He can be a chameleon in his off-screen. "Mahakali has given me the liberty to try any hairstyle I want. I am going crazy with it."
Unlike certain male actors who plan their careers years ahead, Abhaas likes to live in the moment. "I try not to be too choosy about the projects I work on. I like to be in the present. Right now, it's Shumbh for me," says he.
This onscreen bad boy wasn't always so confident. Abhaas remembers how nervous he was during his first shot. "It was back in 2009 for "Bairi Piya" on Colors. After my shot, the director called for one more and the DOP instructed his assistant: 'Baby ki height kam kar aur mundi kaat.' It was the most bizarre thing I'd heard. Only when the assistant took one of the lights next to me did I understand that the light is called Baby!" he chuckles.