Best of waffles
Everyone loves waffles, those who haven't tried them yet, try them and I'll guarantee that you will love them. There's no hating this sweet delight. We bring to you the best waffles in the capital. If you live in Delhi or are visiting and what to taste some sweet goodness, you can hop by these places and indulge in some delicious waffles.
1. Wafflesome, GK1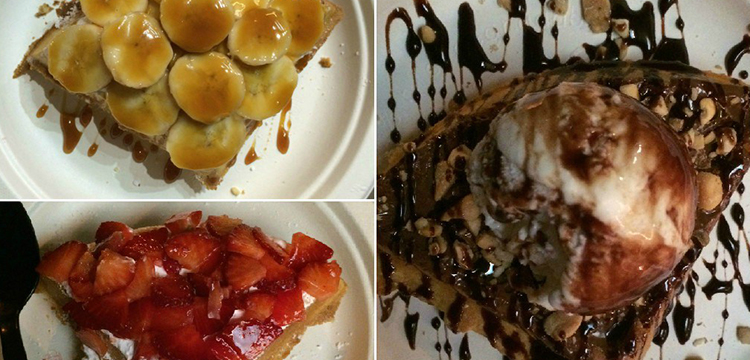 This baby is new on the block but it has come with a bang. Located behind Vero Moda, this little spot is easy to find. It does not having any seating area but if you love them waffles, it should not stop you. Their Nutella waffle is the best seller, like duh!
2. Blue Door Café, Khan Market
This café has a huge wine bar but don't let that distract you from why you really came. The quaint setting of leather sofas and white tables welcomes you and there most famous item is the Waffle Slam. It is a breakfast delight with scrambled eggs, sausage and bacon. You can also opt for something sweeter if savory is not your cup of tea.
3. The Big Chill, Khan Market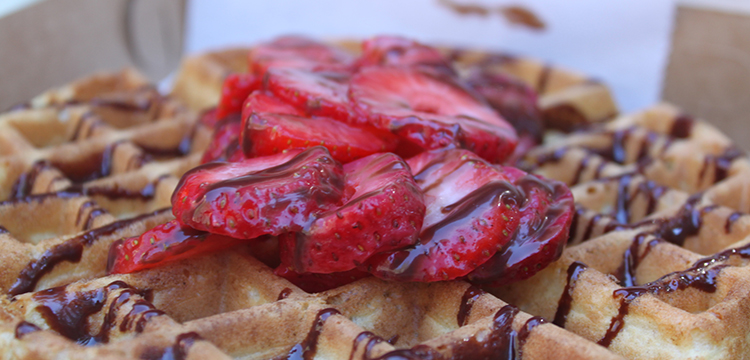 You knew this was coming! The Big Chill is a classic among Delhiites. All their dishes are on point and their desserts are to die for. Delhiites swear by their cheesecakes but their famous waffle with chocolate fudge and French vanilla ice cream is a class apart.
4. All American Diner, India Habitat Centre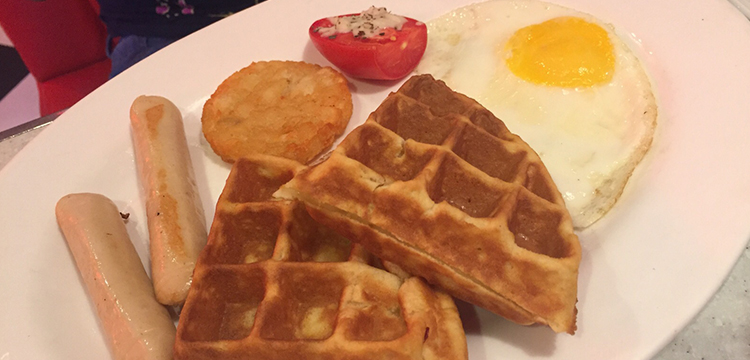 It cannot get any more America. The All American diner located inside the India Habitat Centre serves some killer waffles as it should. Their breakfast menu is huge and even if you reach at 10 a.m. chances are, you may have to wait.
5. Drool Waffles, Saket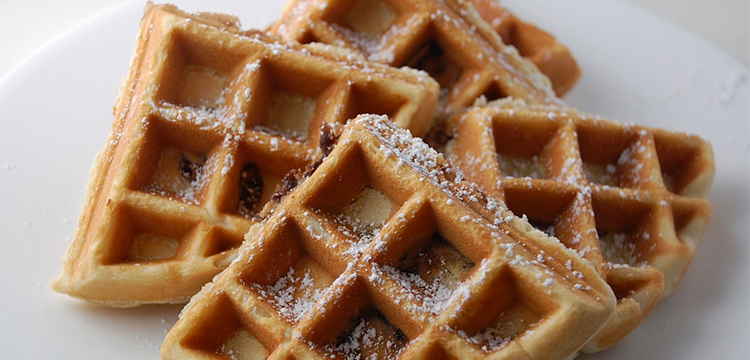 Drool Waffles is reinventing the American classic with waffles like Winnie the Pooh- a healthy concoction of natural honey, milk cream and colorful vermicelli. If you are not one with a sweet tooth, you can try their savory options like Angry Barking Dog waffle with sausage and other traditional American hot dog toppings.
So go on a waffle adventure!